The Documenters Network was created in 2018 by City Bureau, a nonprofit civic journalism lab that goes beyond informing the public. We focus on equipping people to access and produce the information they need. We make our work, process and tools as open and useful as possible.
Documenters.org centralizes public meeting dates, times, locations, official records and original documentation at the city, county, and state-level in one searchable location.
We're an action-aligned network
Documenters Network partners envision a future in which all people are equipped with the tools to create change in their communities.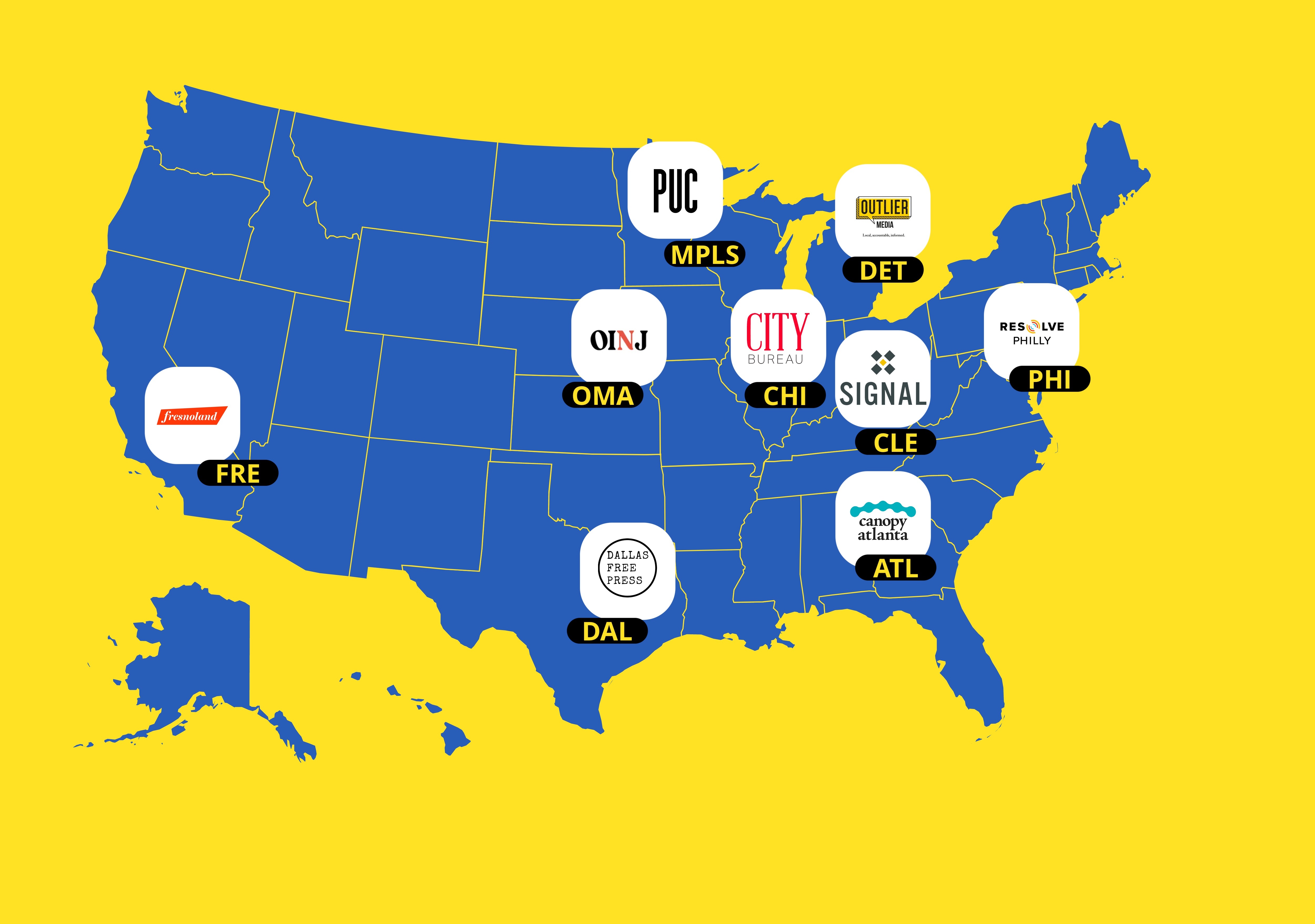 We've trained over 2,200 Documenters
Who have covered more than 5,000 public meetings
The problem: Local government bodies hold thousands of public meetings every day—but the vast majority receive no media coverage and produce minimal records. And these important spaces for democracy go unwatched.
Our solution: We train & pay people like you to attend these meetings and publish the results in collaboration with local journalists.
We work with civic coders from around the world to develop and coordinate the City Scrapers project, an online toolkit and open source community we convened to standardize, scrape and share public meetings. To date, more than 50,000 documents have been collected on Documenters.org from hundreds of government websites—making these public documents more accessible and searchable.
Documenters are engaged citizens who are recruited, trained and paid by the Documenters Network to participate in the newsgathering process and contribute to a communal pool of knowledge. Anyone can become a Documenter by filling out a Documenters application and attending a Documenters Orientation in their area.
Documenters may take notes, live-tweet, take photos and record audio/video. While our trainings and paid assignments are rooted in journalism, Documenters are not assigned to produce traditional news articles—instead, they are creating a new public record based on templatized notes that can inform a range of civic actions. Documenters coverage of public meetings includes information on policy decisions, legislation, public comments and local trends.
Documenters can access trainings in notetaking, social media, sourcing, fact-checking and legal issues related to public governance meetings. All Documenters are trained to follow any reasonable restrictions on their activity according to their state's Open Meetings Act. In addition to skill-based trainings, Documenters staff host a variety of workshops geared toward community building and programming led by and for Documenters. The Documenters Field Guide serves as an online manual for assignments.
Yes. All Documenters content is published and may be freely used under the Attribution 4.0 International Creative Commons license (CC BY 4.0)—the most accommodating of all creative commons licenses offered. While Documenters work may be remixed, transformed, and built upon for any purpose, we encourage all users of Documenters content to exercise due diligence in confirming and fact-checking details you use as you would any other piece of information.
Under the Attribution 4.0 International licence you must give appropriate credit to Documenters.org. You may do so in any reasonable manner—i.e. linking to relevant Documenters.org pages and citing "Documenters.org", the appropriate Documenter and/or Documenters Network partner—but not in any way that suggests Documenters Network partners endorses you or your use.
The Documenters Network takes several steps to ensure notes are a fair and accurate representation of meetings. Documenter notes are reviewed and fact-checked by Documenters program staff for accuracy and potential defamation. As with professional news media, Documenters' work is protected by the Fair Report Privilege, which provides significant protection to individuals seeking to inform readers about the official workings of their government. Documenters program staff review all submitted content before it is made public on Documenters.org.
We prioritize meetings related to issues that are timely and relevant to public discussion as well as meetings that may be overlooked. Most of the meetings we cover are hosted by public agencies subject to their state's Open Meeting Act requirements, and in some cases we prioritize agencies that do not produce legally required meeting records in a timely fashion.